If you added a the SCVMM server role to a VM on an existing Hyper-V cluster, then you will have been given the option to make the SCVMM server highly available as one of the options during the install. However, if you created the Hyper-V cluster after the initial install of the SCVMM server role, then you will need to follow this simple workaround instead.
Ensure that the storage for your SCVMM server is in a clustered location ie C:\ClusterStorage….
On one the Hyper-V hosts open 'Failover Cluster Manager'
Right click 'roles' and choose 'configure role'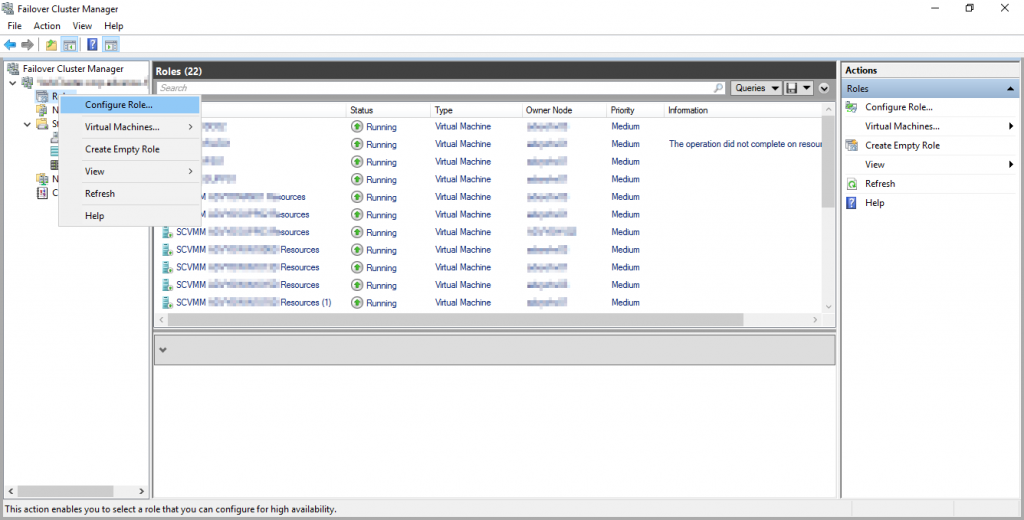 Click 'next' on 'Before you Begin', and choose 'Virtual Machine' for the role.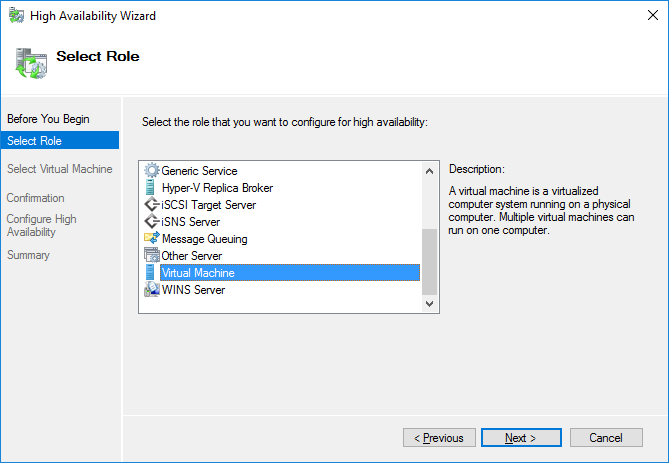 Select the Virtual Machine you wish to configure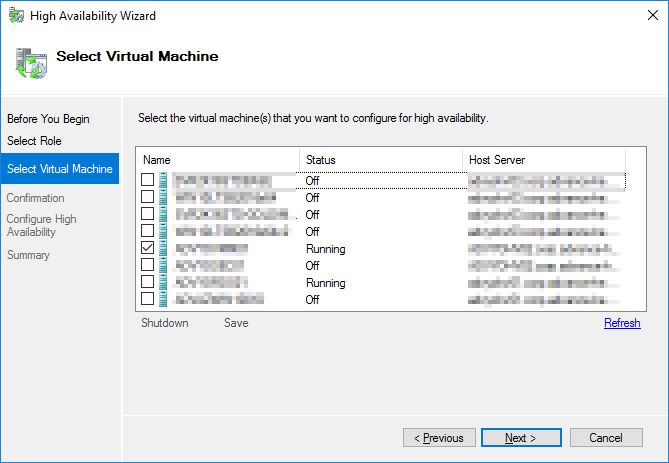 Allow the wizard to configure the VM, then you're done!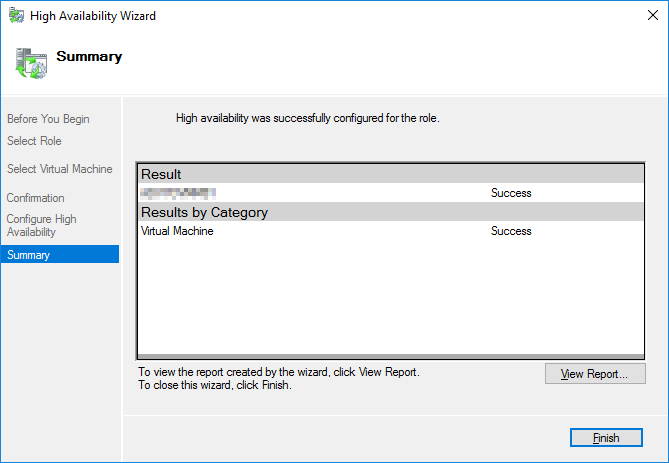 Finally I migrated the VM which forced SCVMM to update the resource data associated with the VM and as you can see it is now highly available.